How to Make Money With Affiliate Marketing For Beginners
Affiliate Marketing: The Key to Financial Success
Affiliate marketing is one of the most profitable ways of online marketing. So, how to make money with affiliate marketing for beginners you may ask? If you're new to affiliate marketing, you'll need to construct a website or blog. Creating a blog is straightforward, inexpensive, and only takes a few minutes a month to operate.
Blogging is the most popular method for affiliate marketing because it may earn you a lot of free traffic. Your affiliate marketing efforts will have a far better chance of succeeding if you can get people to rally behind your link.
Affiliate marketing is the cheapest and easiest way to get started making money online, but it does require you to have a website or blog.
You've decided to launch a website or a blog, and now what? Deciding on a product to promote and grow your readership. You can utilise a blog, YouTube channel, or social media like Instagram to cultivate a following.
You can utilise your website as a platform for affiliate marketing whether you have any experience or none at all. However, you can't promote your items or services without an audience. Building an audience is the first step in any successful affiliate marketing effort.
However, the more you advertise the goods, the more probable it is that your audience will buy from you again. Relationship development with your audience through testimonials and hard evidence of results is key to achieving this.
Which Affiliate Marketing Model Is Right for You?
Once you've decided on a product or service, you need to decide which affiliate network to sign up with. There are many different kinds of affiliate programs and affiliate networks that exist. Here are some of the top affiliate networks online:
ClickBank.
eBay Partner Network (EPN)
FlexOffers.
JVZoo.
CJ.
MaxBounty.
Pepperjam.
Rakuten Marketing.
After you choose a network, you can then decide on the affiliate program:
Cost Per Action. Cost Per Sale.
CPA — is a fast-paced, highly competitive field.
Niche Promoters.
Mega Influencers.
Amazon Associates.
The most popular ones are paid through commissions and some payout-free products. Some have a low commission while others offer generous rewards. You will need to research the different affiliate programs to find the best affiliate program to join. When searching on Google also search influencer marketing.
The next step in affiliate marketing for beginners is to decide which model to use. You can either use the pay-per-lead or pay-per-sale model. Depending on your goal, you should choose one that fits your skillset.
However, you can always use a combination of the two. If you want to earn money through affiliate marketing, you should choose a design that suits your skills and interests. Once you know what you're doing, it will be easier to find affiliate products that work for you.
Affiliate Marketing Program
If you're a beginner, affiliate networks can be a lifesaver. If you're a newbie, Amazon's affiliate network is one of the largest in the world. You can join for free and earn a decent income by promoting other people's products.
You should also look for affiliate networks that are easy to join. The most popular ones are ShareASale and Rakuten Affiliate.
Choosing which affiliate marketing program to join is an important step for newbies. It's important to pick a program with a high CPA. If you want to make more money, you should look for one that has a high cookie lifespan.
Clickbank has more than six million unique affiliate products, but there are a lot of bad products on the site. So, when choosing which program to join, remember to look for a product that has a high CPA.
Related articles:
Blogging: How To Use A Blog To Benefit Your Online Business
Blogging For Beginners Are You Thinking Of Starting A Blog
Finding Freelance Writing Jobs
To succeed in Affiliate marketing you need patience and perseverance. It is not easy but it is possible with the right tools. You can choose to promote a product or service that you can create content for. Here are a few steps you should take as a newbie.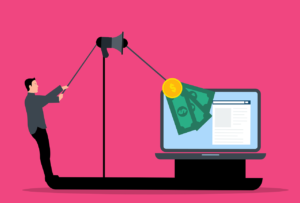 In order to be successful, you must first build relationships with your audience. Only sell products you believe in. Do not pretend to know more about a product than you actually do. Do not try to push a product just to earn money.
Instead, learn about the product inside and out. Your audience will be more receptive to your content if you're genuinely interested in it. In addition, you must follow the guidelines of your affiliate program.
Affiliate marketing can be done through several channels, which can make it difficult to decide how to begin. The first step in getting started is setting up a WordPress website. Choose a good web host, and then choose a niche for your blog.
You can then research affiliate programs and products to promote on your blog. Once you have the basics set up, you can customize your affiliate links and begin promoting products and services. The rest will follow.
You should also build an audience before starting your affiliate marketing business. It is crucial that your audience trusts you and is willing to buy your products. There are many free resources online and you can use them to build a following.
You can use these as a springboard to sales. Moreover, the higher your audience trusts you, the higher your conversions will be. This is one of the most effective strategies to build an audience and make money through affiliate marketing.
Amazon is another great option for affiliate marketing. It is one of the most popular online shopping sites and offers many products for both physical and virtual products. Although Amazon has recently lowered its commission rates, you can still earn a commission for recommending its products.
However, you should remember that the higher your commission is, the lower your conversion rate will be. If you're selling a physical product, you should only use a single keyword to start your affiliate marketing business.
Once you've selected the products to promote, you should know your target audience. This is the most important step in your affiliate marketing campaign. It's essential to understand your audience's spending habits before choosing the right products for your affiliate marketing business.
Using high-ticket affiliate products will increase your sales. You can also suggest related products. The main idea is to find a product that your audience needs and is willing to pay for. As an added bonus, you can also recommend products that relate to your target market.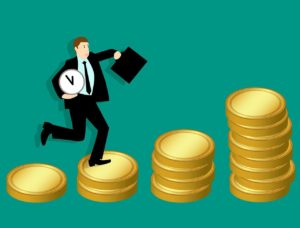 You can also create a special webinar that can be used to show people how to use your product. Organize a Q&A session so that your audience can ask questions and get answers to their queries. The webinar could also include a free gift or a discount from the owner of the affiliate product.
It can be helpful to promote your affiliate products on these websites. If you're planning to promote products on your own website, create an affiliate website that offers relevant content.
Aside from high-quality affiliate products, you must also offer high-quality products. You'll want to sell a product that your audience will be interested in. This will also help you build a strong reputation as an affiliate.
Conclusion
The more quality your affiliate products are, the more likely they'll be sold. Hence, choosing a good product is essential. When you're promoting products that have proven to be useful and highly profitable, it's important to choose the best-quality products for your campaign.
Aside from the right products, you should also be upfront with your audience. While a lot of affiliate marketers oversell their products, they should remain honest. Besides, they should not mislead their audience with false promises.
While a high-quality product is a great sign of a good affiliate, it is not a good sign if you don't take the time to tell people about it. Your readers should be aware of the products you promote.
Frequently Asked Questions
What is the key to financial success in affiliate marketing?
The key to financial success in affiliate marketing lies in selecting the right niche, promoting products or services that genuinely provide value to your audience, and consistently driving targeted traffic to your affiliate links. Building trust with your audience and establishing a strong online presence are also crucial factors in achieving financial success.
How can beginners make money with affiliate marketing?
Beginners can start making money with affiliate marketing by first choosing a niche they are passionate about and have some knowledge in. They should then join reputable affiliate programs, create a website or blog, and produce high-quality content that attracts and engages their target audience. As their website gains traffic, they can strategically place affiliate links within their content and earn commissions when visitors make purchases through those links.
Which affiliate networks are recommended for newcomers?
For newcomers, some popular and beginner-friendly affiliate networks include Amazon Associates, ShareASale, ClickBank, CJ Affiliate (formerly Commission Junction), and Rakuten Marketing (formerly known as LinkShare).
What are the different affiliate marketing models available?
The different affiliate marketing models include:
Pay-Per-Sale (PPS): Earn commissions for each sale generated through your affiliate link.
Pay-Per-Lead (PPL): Earn commissions for referring leads or potential customers to the merchant, even if they don't make a purchase.
Pay-Per-Click (PPC): Earn commissions based on the number of clicks on your affiliate links, regardless of whether it leads to a sale or not.
How should one choose the best affiliate program to join?
When choosing an affiliate program, consider factors such as the product's relevance to your niche, the commission rate offered, the reputation and reliability of the merchant, the quality of their tracking and reporting systems, and the support provided to affiliates.
What strategies can help in building an audience for affiliate marketing?
To build an audience for affiliate marketing, focus on creating valuable content, utilizing SEO techniques to improve organic traffic, engaging with your audience on social media, building an email list, and collaborating with other influencers or content creators in your niche.
Which products should beginners focus on promoting?
Beginners should focus on promoting products that align with their niche and have a proven track record of converting well. Digital products like e-books, online courses, and software often offer higher commissions, making them attractive choices for beginners.
What are LSI keywords, and how can they be used in affiliate marketing?
LSI (Latent Semantic Indexing) keywords are words and phrases related to the main keyword or topic of a web page. Using LSI keywords in your content can help search engines understand the context of your content better, potentially improving your rankings and attracting more organic traffic to your affiliate site.
Are webinars effective for promoting affiliate products?
Yes, webinars can be effective for promoting affiliate products. Webinars allow you to showcase the benefits and features of the products in a more interactive and engaging way. By providing valuable insights and addressing the audience's concerns, webinars can increase conversions and generate more affiliate sales.
How important is honesty and transparency in affiliate marketing?
Honesty and transparency are absolutely crucial in affiliate marketing. Disclose your affiliate relationships clearly to your audience, and only promote products or services that you genuinely believe in and are relevant to your audience. Building trust with your audience is essential for long-term success in affiliate marketing. Misleading or deceptive practices can damage your reputation and credibility, leading to a loss of trust and potential customers.
Remember, success in affiliate marketing takes time, effort, and continuous learning. Stay committed, adapt to changes in the industry, and focus on providing value to your audience.