How To Make Money Through Blogging In The UK
Make Money Through Blogging
It's no surprise that making money through blogging has become a very popular method of marketing and promotion with small bloggers as well large businesses.
Making money with blogging is much easier now than it was with popular content management systems software such as WordPress and others.
When you enter the word "blogging" into Google, you will get over 123,000,000 results. There is so much blogging content on the internet that you will be spoiled for choice.
You don't need any web design or programming skills to use WordPress.
Simply sign up for a free account, purchase a domain name, obtain a hosting account, select a free or paid template, and you are ready to begin posting content to your blog and earning money online.
WordPress gives you the advantage of being able to have your blog and the content you post indexed by search engines in a relatively short time, sometimes as little as 2 to 6 months.
Three factors can be attributed to this:
Blog sites are preferred by search engines such as Google because they contain fresh content that is updated regularly.
When you have ping capability, you can immediately notify search engines when new content is added.
Syndicating blog content via RSS feeds increases the value of the content as well as the number of backlinks.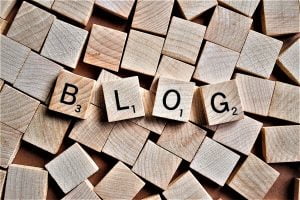 Is it too late this year to start blogging?
According to Internet statistics, there are more than 600 million blogs on the internet, with more than 7.5 million blog posts being written every day in 2022. In accordance with the data, firms that provide blog receives up to 55% more visitors.
It's never too late to start a blog and make money online in 2022.
You can now start a blog and turn it into a money-making machine without a large financial investment. However, you will need to invest time for it to be a success.
Is It Possible to Make Money Through Blogging?
To make money with blogging, you can incorporate independent advertising in your blog template, just like any other website.
For example, customised Google AdSense ads can be quickly and easily added to a Blog site and start earning money through adverts on your site
You can also sell additional advertising space, which can be placed throughout your content or in a specific area of your site.
The true allure of a blog site is the opportunity to make money through blogging that other platforms do not provide.
You can include whatever information or promotions you want.
If your blog content is valuable and interesting to your readers, you will eventually gain traffic and make money from blogging.
The only challenge is being able to consistently provide high-quality, engaging content to your visitors.
Make Money Online
When it comes to making money through blogging, Copyblogger is a wonderful example. With their blogging-focused and content writing website, they have discovered the secret to an abundance of wealth.  It's been dubbed "the world's most influential content marketing blog."
The blog's main features are writing tips, content marketing trend analysis, and podcast episodes. Because Copyblogger is a copywriting website, it is under a lot of pressure to practise what it preaches and produce high-quality content.
Its articles typically meet that standard that makes money online, with neat formatting and conversational language, and it is reported to earn $35.1 million per year.  It was founded by Brian Clark and is currently edited by Stefanie Flaxman.
Another blogging millionaire is Michelle Shroeder-Gardner, who details in her blog how she built a successful $1,000,000 a year blog while travelling.  It is a great example of a blogger who can generate over a million dollars in income per year.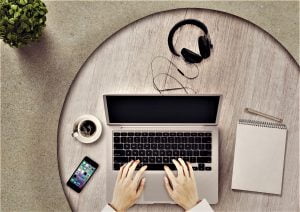 Related articles:
Blogging Traffic With Pinterest
What Kinds of Blogs Earn Money?
A marketing blog is one of the most successful types of blogs for making money through blogging.
A marketing blog teaches readers how to start a business by demonstrating how to learn and profit from internet marketing skills.
Blogging, email marketing, eCommerce marketing, and SEO are just a few of the topics covered by marketing blogs.
Here are some of the most popular online money-making opportunities:
Start Affiliate marketing on your blog.
Google AdSense and other ad networks
Banner advertisements
Create sponsored content and advertorials.
Charge fees for sponsored social media posts.
Write guest blog posts for news organisations.
Collaborate with an agency to create and sell blogs.
Sell digital products on your blog.
Blogging Specialization
Choosing specific niche topics is one of the best ways to ensure that you keep your readers' attention and support.
The more specific or targeted the niche you choose, the better.
Rather than attempting to please a large number of people with diverse interests, you can concentrate on topics that have a strong affinity with your target audience.
What Are the Most Popular Niche in the World of Make Money With Blogging?
The four most common types of blogs are:
Personal blogs,
Business blogs,
Niche blogs, and
Affiliate blogs.
Most Popular Blog Niches
Here are 11 of the most popular blog niche types according to traffic statistics:
Health & Fitness Blog.
Finance & Money related blogs
Marketing blogs
Food Blogs
Travel Blogs
Lifestyle blogs
Fashion blogs
DIY Blogging.
Sports Focused Blogs.
Blogs about Politics.
Car and Automobile Blogging.
The most important thing about having a specific niche topic means that Google AdSense ads will also be highly targeted. A perfect match for your content.
Furthermore, your readers can leave comments on your blog post.  It aids in the creation of content; even when you are unable to contribute, you can be confident that your readers are leaving comments, opinions, and advice.
It gives them a sense of belonging as if they are a part of the process rather than an outsider looking in. Of course, this assumes you've given them something to talk about.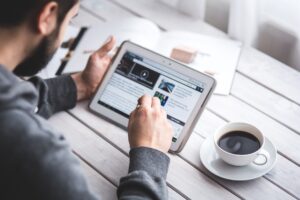 Good Practice
An important blog practice that should be implemented on your site is inviting engagement from your visitors.  The idea is to keep them on your site as long as possible for them to click-through your adverts or sign up to your list.
Inviting reader participation is always a great idea.  Rather than waiting for someone to leave a comment, put something out there that prompts them to take action.
For example, if your blog is focused on internet marketing, invite readers to share their best and worst internet marketing strategies.
If your blog is about dog training, ask your readers which training methods were the most successful (or failed).
Create a poll, a survey, a contest, and a questionnaire form that readers can fill out and submit.
There are numerous ways to entice readers to participate. If nothing else, just say something that will compel them to leave a comment.
Or, at the very least, provide content that entices them to return.
Don't just scribble.
Energize the audience.
Give them something to think about and discuss with their friends and colleagues. The more you engage your audience, the more likely it is that they will spread the word about this fantastic blog that they continue to visit.
The Value Of Great Contents
The fact that people who visit blogs are searching for a place to be informed, entertained, inspired, and energised is some of the most significant of all the advantages a blog provides.
However, if you're writing about a professional subject, such as SEO, internet marketing, or financial investment, make sure your writing, spelling, and grammar are impeccable.
You want your audience to regard you as an expert in your field and to respect your advice.
That won't be possible if your blog posts are riddled with misspelt words and grammatical errors.
Your blog has the potential to generate a lot of money.
Your first and most important goal, however, should be to create and maintain content that keeps your readership alive and well.
Once you've done that, financial success will come naturally.